A Walk In The Woods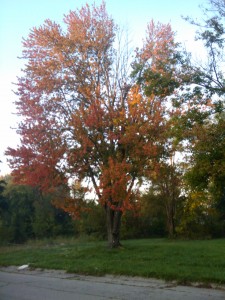 This is what it will be like one day: structures overgrown, concrete covered, steel encased in living wood. The cars rushing to join the commute on I-96, the airliners out of Detroit Metro won't even be memories, the metal will rust, the plastic turn brittle and disintegrate, the concrete crumble and become dust again.
I grew up in this city, spent nearly my entire kidhood not eight blocks from where I now sit. There were a few empty lots back then, overgrown and wild, nestled between the order of trimmed lawns and brightly painted houses. They were our fantasy worlds, our heart dark jungles, an ever changing tableau of Cowboys and Indians, Cops and Robbers, GI Joe war games long before there was a GI Joe.
These empty lots were transitory things; one day an overgrown playground, the next cut and cleared with pipes poking up from a cement pad. Men and material would follow. The sound of hammers and saws would echo through the neighborhood. A house would appear and soon, new neighbors, perhaps a new friend.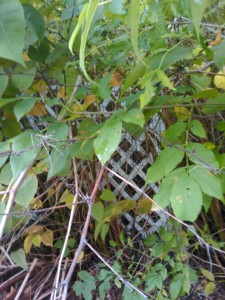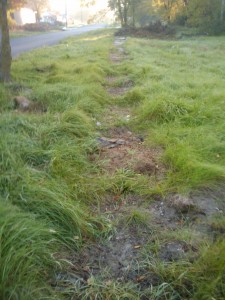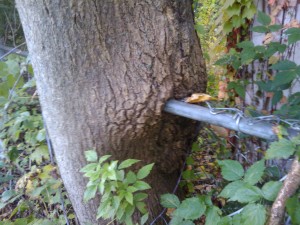 Melancholy thoughts on this foggy morning walk with the Dudes. The block south of here has more empty lots than houses and of the houses, only eight of the fourteen are occupied. Two of the empty ones are boarded up by a security company. The rest are returning to their former elements, bit by tiny bit. Raccoons, feral cats, brown squirrels and opossums scamper about here, their scent driving the Dudes wild. Turn a certain way and it's like walking in a vast woods with city sound effects piped in through hidden speakers.
One could easily find despair here, lament for a once great city. And there are moments of that, I must admit, as I struggle to pull this house together on little more than a wing and prayer. It doesn't last long, this despair. There is opportunity here if you look past the fearful image Detroit has acquired, however rightful that image might once have been or may still be. Opportunity if you're a seat-of-the-pants kind of thinker, wouldn't mind an extended urban camp-out, am able to tolerate chaos for long periods of time and can think outside the box … way outside the box.
I own a roof, four walls and a basement for less than the cost of a new hot water heater. Here is what it looked like before I arrived. The electricity was, finally, turned on last week and I've begun rewiring the place. The back bedroom is completely rewired, there are several lights and outlets in the basement and overhead lights in the bathroom, kitchen, landing and a motion sensor light over the back door. There's a new door on the front, the old front door is on the back, complete with kitty door for the critters.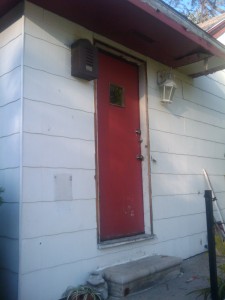 <--Old Door New Door-->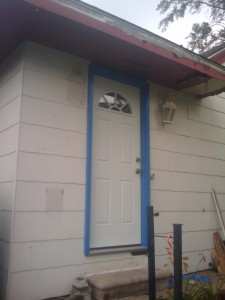 I'm hunkered down in that small back bedroom, insulated against the coming winter. A makeshift kitchen and entertainment center sits in what will one day be my dining room. I've done the measurements and, when the Witch of November comes calling, I can move it all into that small bedroom.
Now that I have some light, it's time to start working on the water problem.